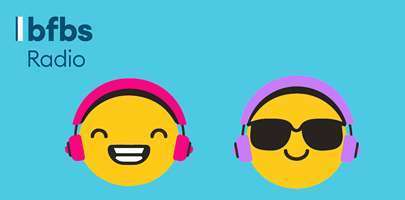 Wednesday 13th May 2020
Episode 4 of the BFBS Podcast series, Team Talk is available and focuses on providing stability for forces children and James Blunt talks Army life as well as the RAF FF's Louise Briggs who joins in on the discussions.
Louise from Little Troopers talks to Sophia about deployment and separation.
We also hear from Louise Briggs from the RAF Families Federation about providing stability for your children through deployments, postings and the ups and downs of a mobile lifestyle. After growing up as a military child herself, Louise is now a military wife – married to a serving RAF Officer since 2002 with two children.
Louise Briggs, RAF FF Policy Advisor (Education and Childcare)
We celebrate a "Little Victory" with Fern who has just qualified as a lifeguard.
Singer-songwriter James Blunt talks about his military life as both a forces' child and a serving soldier.
Team Talk is presented by Charlie Fife and Jill Misson and is a TBI Media production for BFBS.
Subscribe & listen
Sign up to the series through the online BFBS Podcast page or listen to previous episodes.