Thursday 4th March 2021
With LGBTQ+ Adoption and Fostering Week being celebrated this week, SSAFA, the Armed Forces charity celebrates success with finding caring military families of all backgrounds for children in need.
Following on from an Outstanding result given by Ofsted at the end of 2019 and specific praise given to the support available for same-sex adopting couples, the SSAFA team adapted swiftly to new, creative ways of working in 2020. Their efforts ensured that the needs of vulnerable children continued to be met – and new family units were forged.
The 2019 Ofsted report stated:
"The agency is inclusive and, in the past two years, has increased its same sex couple recruitment to 45 per cent of all recruited families. The leaders and managers promote equality and diversity".
The SSAFA adoption service has worked hard to change misconceptions of not only military families, but also LGBTQ+ adopters. Research commissioned by SSAFA in 2019 showed that just over 3 in 10 Brits would describe a military parent as 'regimented' or 'strict', whilst a shocking 1 in 12 Brits think that being a transgender couple would disqualify you from adoption.
The Ofsted report reiterated the drive to change these misconceptions,
"The agency has consistently raised the profile of military families and works hard to break down myths and stereotypes associated with these families".
Even now, there are 37 households being supported by this service as they go through the adoption process with SSAFA. Last year alone, nine households were approved to take their next steps with adoption– and over half of these approved households were same-sex couples, demonstrating SSAFA's ongoing commitment to inclusivity. In addition, nine children from difficult and traumatic backgrounds were secured loving families as a result of the SSAFA Adoption Service.
Over the past four years, SSAFA has seen a huge increase in same sex adoptions and has approved 12 such households. 15 children have been successfully placed with these families so far.
Ashley Oldroyd-Clarke and his partner, Keiren, adopted their five-year-old son through SSAFA's Adoption Service. Serving in the RAF, Ashley had been unsure whether his military background would be understood by Local Authority Adoption Service.
Turning to a specialist agency was a natural next step for Ashley and Keiren:
"Once we spoke to SSAFA, everything started to fall into place. It meant so much to be welcomed as a loving potential family for a child in need, instead of seeing circumstances as barriers. People often forget that family life in the military is an exciting and nurturing environment – living behind the wire doesn't make a family any less caring. It took SSAFA's expertise to help us find the final piece of our family puzzle and we have never looked back!"
Jill Farrelly, Head of SSAFA's Adoption Service, said:
"SSAFA is incredibly proud to be successfully supporting any members of the LGBTQ+ Forces community looking to create a loving home for children in need. It has been a privilege to witness new families coming together – and to know that we have helped to facilitate this positive outcome for vulnerable children and their adopters."
"Too often we have heard misconceptions about adoption in the Forces, and adoption in the LGBTQ+ community – so we are delighted to be helping to break down these barriers of understanding. We are committed to delivering an inclusive service and I am incredibly proud of the whole SSAFA team for their personal dedication to this being achieved."
SSAFA has been a registered independent adoption agency since 2000 and was developed to counteract the difficulties faced by some serving personnel looking to adopt. While many members of the Armed Forces can adopt via their Local Authority, some adoption agencies do not accept applications from serving personnel due to misconceptions about the military lifestyle. SSAFA is the expert in military adoption and understands the complex demands of military life. SSAFA has worked successfully with individuals and couples from all service backgrounds to create loving families.
If you are, or someone you know is, currently serving and would like to adopt, please encourage them to get in touch with SSAFA, the Armed Forces charity. To find out more, visit ssafa.org.uk/adoption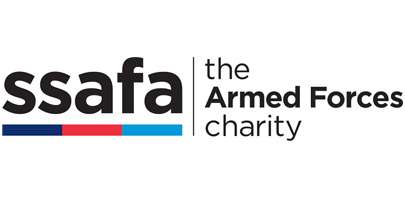 Top image by Myriams-Fotos from Pixabay