Education
Home education support
Oak National Academy
Oak National Academy is a new collection of high-quality lessons and online resources. Backed by the Government, it has been created in response to the coronavirus lockdown.
The online classroom offers free access to great teachers, delivering video lessons, quizzes and worksheets. Available for both primary and secondary levels, it covers a range of subjects. All of the lessons are ordered so your child can learn along a clear plan. We'll provide new lessons and resources each week.
BBC Teach
Whether you're at home or at school, you can use BBC Teach for free. Home to thousands of free curriculum-mapped videos, arranged by age-group and subject.
Home Education Handbook
Professor Alison Baverstock, Founder of Reading Force – the charity that keeps forces families close through sharing stories – has published The Home Education Handbook which is aimed at helping home educators provide a high quality learning experience for children.
Chatter Pack
Chatter Pack is offering a free and very comprehensive online Home Learning Resources list for schools and families – including websites offering resources for those with Special Educational Needs and Disabilities (SEND). Follow on Twitter @ChatterPackUK
The Maths Factor by Carol Vorderman
Following the Government's decision to implement widespread school closures across the UK to minimise the spread of Coronavirus (COVID-19). We will be making The Maths Factor FREE for everyone (usually about £2 per week) to support childrens' continued learning at home for the duration of the UK Schools closure period. We want to help you and your child as much as we can.
Wildlife with Steve Backshall
Steve Backshall's Live Wildlife Homeschool, every Wednesday, 09.30 UK time.
Science with Maddie Moate
Packed with videos about animals, plants, travel and technology, there's always something new to learn and explore with Maddie Moate! Subscribe to join the adventure and always #staycurious!
Free online materials explaining COVID-19 to younger children
'What's going on?' is a free online book for younger children who might be feeling worried and anxious with what is going on in the world.
Children's guide to coronavirus
There have been big changes in our lives because of coronavirus, so we've created a children's guide to coronavirus to help explain the situation. The guide aims to answer children's questions about…
School children's trips and visits
Families may have concerns about school children's trips and visits (SCVs) and the impact that coronavirus may have on these and also on allowances, especially with regards to the Easter holidays.
Policymakers have now advised that interim arrangements for SCVs in response to coronavirus (COVID-19) have been made. They are effective immediately and will remain in place until further notice.
UK Boarding Schools
Parents of children in UK Boarding Schools (based both in the UK and overseas) should follow advice and guidance issued by the Government or the relevant Devolved Administration Education, Health and Social Care Departments within which the boarding school(s) and/or child(ren) are currently located.
Guidance for recipients of Continuity of Education Allowance (CEA)
Under the current circumstances it has become necessary to consider introducing some flexibility into the current CEA regulations to reassure recipients that any deviation from CEA eligibility criteria caused directly by COVID-19 will not adversely affect their CEA eligibility.
General
Package of support for students who have to defer their studies
For students who had planned to study this year but are offered a deferred place, the government has put together a package of support that will provide them with opportunities to gain new skills, undertake work placements in the public, private and voluntary sectors, undertake additional learning and support their career development… More information
Impact of COVID-19 on CEA (SENA)
Due to the closure of schools, as a consequence of COVID-19, CEAS acknowledge that previously agreed or currently agreed SENA funded learning support sessions may not be able to take place… More information and The impact of COVID-19 on SENA funded sessions – Questions & Answers.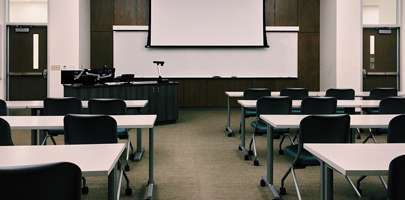 Contacting CEAS during COVID-19
Due to the impact of COVID-19, the Children's Education Advisory Service (CEAS) team are now working remotely. If Service families need to contact the team regarding any issues they should email only due to remote working: [email protected].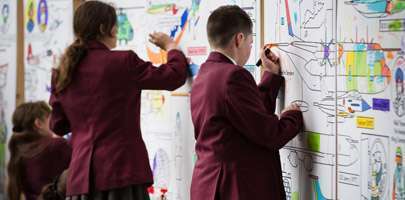 Google Digital Garage
Why not take this time to update your digital skillset and step yourself through Google's online courses, designed for you to grow your career or business. Select individual modules, or dive right in and take an entire course end-to-end.
Maintaining educational provision – key workers
Schools are being asked to continue to provide care for a limited number of children – children who are vulnerable and children whose parents are critical to the Covid-19 response and cannot be safely cared for at home. Here's guidance on who is classed as a key worker.
Guidance from government on key workers in Defence
On Friday (20th March), the Chief of Defence Staff (General Sir Nick Carter) and the Perm Sec (Stephen Lovegrove ) wrote to all members of defence and highlighted the following regarding key workers in Defence.
General government advice and information on all issues around the coronavirus is available online.
See also the RAF FF's general information pages on education.