Wednesday 1st May 2019
The Commonwealth War Graves Commission (CWGC) has launched a new volunteer project called Eyes On, Hands On. Starting on two pilot regions of the South West (Wiltshire to Cornwall) and the East of England (Leicestershire to Essex). The project will see volunteers given the chance to assist at a small number of sites containing CWGC war graves in their local area and will give a whole new meaning to the words, "We will remember them".
Typically in the UK war graves are found in churchyards and private burial grounds rather than war cemetries. Volunteers will then undertake regular visits to the sites and feed information about their condition back to CWGC.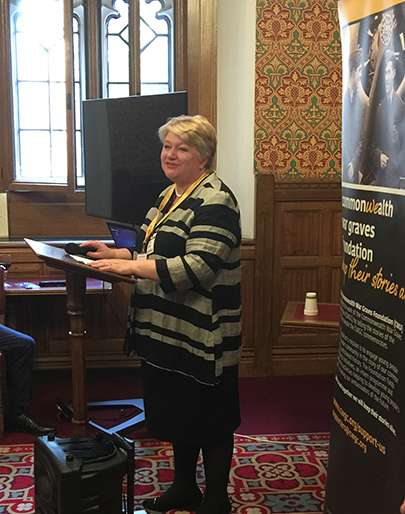 The project launch was held at The House of Lords earlier this week and the RAF Families Federation were present. All were all encouraged to go away and ask the question, 'what did our great grandparents do and indeed could one of the many graves be theirs – and what is their story?'
The first three years of this project have been funded by Annington to the Commonwealth War Graves Foundation.
Information on CWGC can be found online.