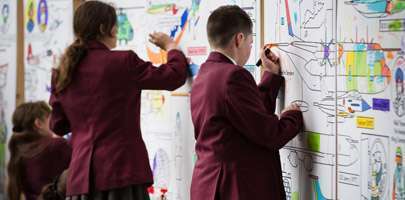 Wednesday 25th March 2020
Due to the impact of COVID-19, the CEAS team are now predominantly working from home. Staffing capacity will naturally fluctuate for the foreseeable future, which will inevitably affect response rates so your patience is greatly appreciated. There is no one to staff the phones so you are asked to instead email the group mailbox: DCYP-CEA[email protected].
Please find more information on the GOV.UK website.
Image: Children taking part in an RAF Youth & Stem Programme event in Scotland. Contains public sector information licensed under the Open Government Licence v3.0.