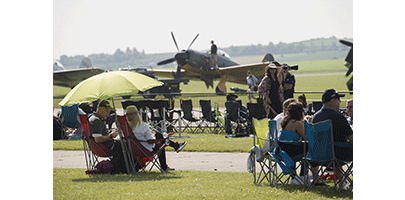 Thursday 28th March 2019
IWM Duxford | 25-26 May
Early bird tickets from £30, kids under 16 go free
The action-packed Duxford Air Festival returns for take-off this Spring Bank Holiday weekend, with fast flying and dazzling air displays in the skies above, to thrilling technology, inspiring inventions and ground-breaking innovation across the museum and showground.
Visitors can experience: the powerful performance of the Breitling Jet Team, the last remaining airworthy B-17 Flying Fortress, the aerobatic grace of the AeroSuperBatics wingwalkers, the dynamic Apache attack helicopter, plus the agile RAF Chinook helicopter.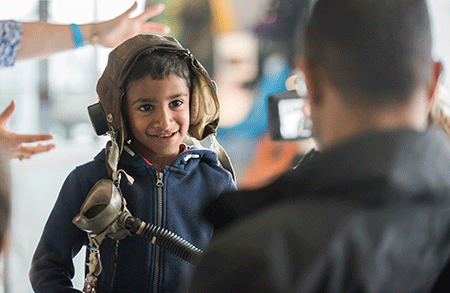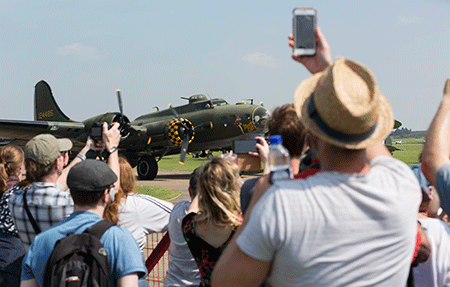 The only airworthy Whirlwind HAR.10 helicopter in the world will be making its first appearance at Duxford Air Festival.
"Visit IWM Duxford this Spring Bank Holiday for the Duxford Air Festival."
Tickets for all IWM Duxford air shows are on sale for the 2019 season.
Top image: Visitors enjoy the warm weather at the Duxford Air Festival in 2018. ©IWM 004346