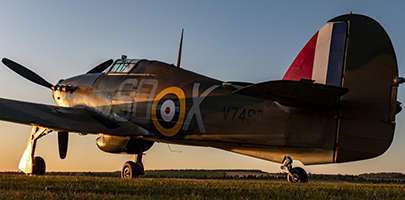 Thursday 21st May 2020
Tickets for the Imperial War Museum's Duxford Battle of Britain Proms on Friday 18th September 2020 are now available.
The air show marks the 80th anniversary of the Duxford Battle of Britain. To enable more people to be a part of to the show, the event has been extended and will be a spectacular three-day event.
Due to the coronavirus outbreak and the precautions that need to be in place, tickets are limited and should be booked early to avoid disappointment.
Find out how to book your tickets on the Imperial War Museum's website.
Image from Imperial War Museum.