Job vacancies
Scroll down for vacancies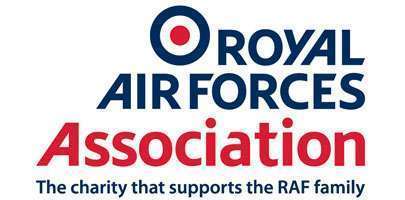 RESEARCH SUPPORT OFFICER
Salary: *£24,380 – £25,664 (* Starting Salary)
Hours of work: Full time 37 ½ Hours Per Week
Location: Leicester
When one of the Royal Air Force family needs a friend, they turn to the RAF Association. We make sure serving and veteran RAF personnel (and their families) get the support they deserve.
We are looking for a Research Support Officer (RSO) to contribute to the development and implementation of the Association Research Strategy and support the coordination of research and evaluation processes to ensure that the Association is delivering appropriate welfare services that meet the needs of the RAF family.
We aim to be an organisation recognised for excellence, achievement, championing the interests of our RAF family as the leading provider of welfare service to the RAF family, evidencing our impact and engaging directly with our RAF family to deliver innovative, engaging and relevant services to the RAF family.
The RSO will among other duties, assist the Welfare Research and Insight Officer to undertake Association welfare service evaluations and will also support the development and delivery of a wide range of welfare research/insight studies, both internal and external. In addition to this, they will complete primary data collection, through interviews, surveys and focus groups and analyse qualitative and quantitative data sets. This role will not only benefit the Welfare Directorate, but have a wider impact on delivering evidence to feed into membership, fundraising, volunteering and marketing facilities.
The ideal candidate will hold a post graduate qualification in a related discipline with a strong research component, or equivalent relevant experience. They will have the experience of working within a research or evaluation team or environment and of reviewing existing literature to identify research or service provision gaps. In addition to this, they will have thorough understanding and experience of collecting qualitative and quantitative data and proven analytical ability.
A driving licence and access to own vehicle is required for this post
We offer an attractive benefits package including 10% employer pension contribution, 36 days of holiday per annum and excellent further development opportunities.
If you are interested please call our HR team on 0116 268 8754 or email us on jobs.rafa.org.uk for an information pack, which is also available to download on our website www.rafa.org.uk. To apply, you should fill in the application form in the information pack and send it to jobs@rafa.org.uk. For informal enquiries, please contact Dr Prema Nirgude, Welfare Research and Insight Officer, by email (prema.nirgude@rafa.org.uk) or telephone (07769345956).
No agencies or CVs please.
The closing date for all applications is 18th April.
Interviews will be held on 30th April in Leicester.
Job Description & Person Specification