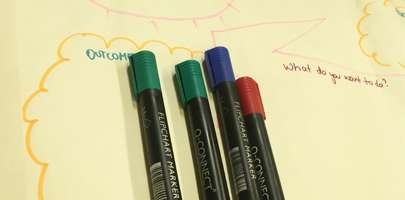 Friday 23rd November 2018
On Tuesday 20th November, Lincolnshire County Council delivered a fundraising and networking event as part of their ongoing Covenant awareness raising project of which the RAF Families Federation were part of.
The event brought together Lincolnshire based groups and organisations including community groups, local authorities and charities to inform, inspire and network with a particular focus on funding.
Lisa Thipthorp, RAF Families Federation Covenant Manager, said:
"It's great to see the continuing energy and focus that Lincolnshire has for the Armed Forces Covenant. Lincolnshire is home to so many of our service personnel and families and it's so important that we continue to raise awareness of how the Covenant Fund can benefit our integrated communities."
The highly engaging programme included briefings from several successful Covenant Funded projects – the International Bomber Command Centre and RAF Ingham as well as an overview on the work that Liz Dockerty, Covenant Development Officer at Lincolnshire County Council has been working on over the past year.
The day culminated with a bid and application-writing workshop led by officers from the Community Engagement Team.
Liz said:
"We are encouraged by the number of people and enthusiasm for collaboration between the civilian and armed forces communities and hope to be able to deliver more events like this in the future."
We congratulate Lincolnshire on an informative and useful day and look forward to seeing lots of successful Covenant Funding bids for Lincolnshire based projects in 2019!
Further information: