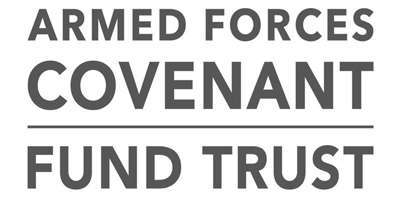 Wednesday 5th June 2019
The Armed Forces Covenant Fund Trust (the Trust) has announced the latest batch of awards under the Local Grants Programme and are delighted to see groups using this funding in such a variety of ways.
From outdoor sports equipment, to forest school sessions, to tackling knife crime – the Trust is confident these worthy projects are set to make a positive difference in communities across the UK and overseas.
Melloney Poole, Chief Executive of the Trust, said:
"Over half a million pounds was awarded to good causes this round with applications spread across the UK. This will be the final year of the current Local Grants Programme; however, we are aware of the importance of small grants programmes such as this one, and we'll be announcing plans for a future grants programme in early 2020." 
Could you apply to the Local Grants programme?
Now in its fifth year, the Local Grants Programme awards grants of up to £20,000 for projects that tackle community integration and delivery of local services.
Last year the Trust awarded £2,446,199 to 150 projects. If you would like to apply to the Armed Forces Covenant Local Grants Programme, the final closing date will be 2 December 2019, though applicants are encouraged to apply earlier.   Find out more about this programme, and other funding available through the Armed Forces Covenant Fund Trust.
See also: Armed Forces Covenant