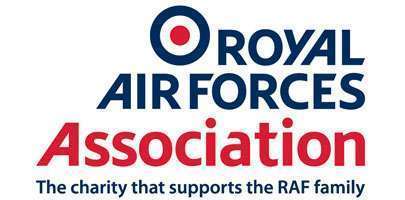 Friday 12th April 2019
Families of serving RAF personnel can benefit from new training to spot mental health issues, thanks to the RAF Association.
There are some dates lined up for RAF Coningsby (Community Centre, Tattershall) and they are:
Thursday 18th April, 1000 to 1400
Monday 20th May, 1000 to 1400
Thursday 13th June, 1000 to 1400
The charity has received two grants from the Lincolnshire Partnership NHS Foundation Trust's 'Mental Health Promotion Fund' and the Postcode Community Trust to launch the programme, which begins at RAF Coningsby in February.
Adult Mental Health Aware Half Day is the first course to be offered to the partners and spouses of serving RAF personnel and civilian staff contracted to work on stations. The Association recognises the vital role families play in identifying and understanding mental health issues and the course provides the understanding and supporting skills to implement practical support
Teachers of children whose parents serve in the RAF at schools local to the stations, can also take advantage of the programme.
3.1% of UK Armed Forces personnel were assessed with a mental disorder at MOD Specialist Mental Health Services in 2017-18 *
RAF Association area director, Ailsa Gough has been on the course and spoke of her own experiences. She said: "We feel it's important to provide support to the families of those serving their country in the RAF and therefore, are delighted to have received this vital funding.
"I have experienced one of the workshops myself and, in my voluntary role as a Befriender to an RAF veteran, it has given me a better understanding of how I can help people in need."
The RAF Association successfully piloted the course at RAF Benson and RAF Valley in 2017 with participants saying they had a better understanding of issues affecting people and the signs to look out for.
Delivery of training courses will begin at RAF Coningsby (see above dates and times) before expanding to a further nine stations throughout the year:
RAF Benson
RAF Brize Norton
RAF Cranwell
RAF Leeming
RAF Odiham
RAF Scampton
RAF Shawbury
RAF Valley
RAF Waddington
For further information, personnel need to contact their station's Community Development Officer or family members can call the RAF Association on 0800 018 2361.
*UK armed forces mental health: 2017/18: infographic
See also Mental health