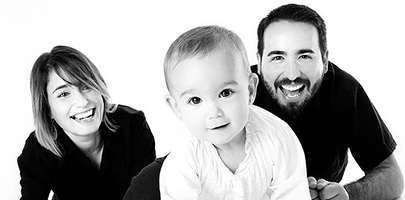 Thursday 5th November 2020
The concept of a 'family' has evolved beyond a married heterosexual couple with children. And, how we create a family is increasingly flexible. Here we take a look at routes for adopting.
What is adoption?
Family Lives explain adoption as a way of providing a child(ren) who cannot be raised by their own parents with a new family. It is a legal procedure which transfers the parental responsibility for the child to the adoptive parents.
From April 2019 to March 2020, the Adoption and Special Guardianship Leadership Board reported that 3410 children were adopted. According to Family Lives, each year there are approximately 6000 children who need adopting.
Who can adopt?
Sometimes adoption is overlooked by those serving in the armed forces, due to uncertainties of how it might work alongside military life. Being in the RAF shouldn't hold you back if you want to start or extend your family by adopting a child(ren).
Up-to-date information about who can adopt can be found on GOV.UK.
How to adopt?
To adopt, you need to apply through an adoption agency. There are two choices of adoption agencies;
1) An adoption agency that is part of your local council
2) A voluntary adoption agency
Visit the Consortium of Voluntary Adoption Agencies to find one in your area.
Examples of voluntary adoption agencies include: Barnardos, Action for Children and SSAFA.
Adoption agencies for members of the Armed Forces
SSAFA has tailored its adoption services for members of the Armed Forces and in November 2019 received an Outstanding Ofsted Report which praised the inclusive nature of the SSAFA adoption service.
Get the latest information delivered to your inbox
This story comes to you as part of the RAF FF's themed months over November and December on all things relating to modern families. You can keep yourself up to date with the latest information and advice shared by signing up to our (free) weekly eBulletin and our quarterly Envoy magazine.
Image by serrano1004 from Pixabay