2019 Reserves Continuous Attitude Survey Results Published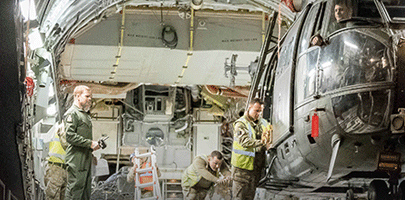 The 2019 Reserves Continuous Attitude Survey (ResCAS) results were published on 20th June.
The RAF ResCAS was issued to a total of 3988 RAF Reservists (including Volunteer Reserves and Regular Reserves) and 1689 surveys were returned, however due to lack of rank information on which to calculate the weights only 1606 were useable for analysis (a response rate of 40%).
Overall findings reveal that RAF Reservists have a positive view of life in the RAF Reserve.  They are proud to be in the Reserves and the majority would recommend others to join.  However consistent with previous findings, RAF Reservists are less satisfied with the availability of IT and the standard of their training accommodation.  A detailed breakdown of the tri-service results can be found on the gov.uk website
We would like to take this opportunity to thank those of you who took the time to complete the survey this year.  The more responses we receive the more convincing the evidence will be to drive through the changes you want to see.
If you have any questions about the survey or the results, please contact the HQ Air Occupational Psychology Team at: Air-COSPers-Pol Psych Grp Mbox (MULTIUSER) [email protected]
See also: Reserves