AFCAS 2020 Launch Announcement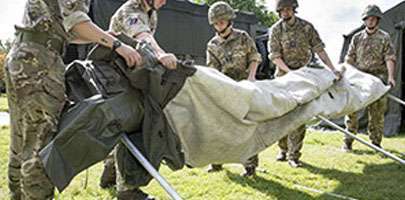 The HQ Air Occupational Psychology Team would like to announce the 2020 RAF AFCAS.
The survey launched on 16th Sep 19 and runs until 17th Feb 20. Last year 47% of RAF participants returned an AFCAS; 1% higher than in 2018 (which was 46%) and 5% higher than the tri-Service response rate.
Are You Eligible?
Email invites are sent out, otherwise you can check by using the CAS Eligibility Tool which allows you to enter your Service number to see if you are in the sample
If not, then there is a short survey to complete so that there is still the chance to offer personal views.
How you benefit
We use valuable AFCAS feedback to inform RAF and tri-S staffs to improve the working lives of RAF personnel; and help shape the RAF Strategy. In particular:
• Monitor the introduction of enhanced career and talent management.
• Monitor the introduction of flexible working.
• Understand rank group, branch and trade differences.
• Provide evidence for the Armed Forces Pay Review Body.
• Ensure specific RAF needs are reflected in developing the Armed Forces People Programme.
About the survey
AFCAS allows you to speak directly to the Air Force Board Executive. You can tell them what's good and bad with Service life from your perspective. AMP&C, as the People Champion, uses your feedback to develop and deliver an offer that reflects RAF requirements.
Your views are critical and the greater the number of survey respondents, the more evidence the RAF has to drive through the changes you want.
• AFCAS is sent to a randomly selected representative sample of personnel (to reduce survey burden).
• AFCAS is 100% confidential.
• AFCAS is voluntary.
• AFCAS is a way for you to share honest feedback.
• Those selected will receive an email invitation on 16th Sep to complete the questionnaire online.
• After a few weeks individuals will also have the opportunity to complete a paper version if they prefer or have no online access.
Without your feedback, policy decisions may be made which don't take into account the needs of RAF personnel.
Further information
If you'd like further information please contact us: Air-COSPers-Pol Psych Grp Mbox (MULTIUSER)