Consider a role in the RAF Reserves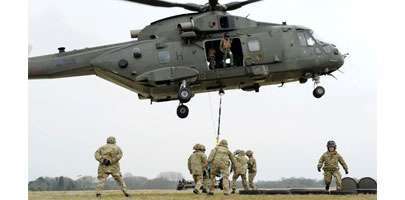 Ex-regular?
There has never been a more exciting time to be involved with the RAF Reserves, offering you the opportunity to work in one of over 40 challenging and rewarding roles.
After life as a Regular, the RAF Reserves offer you the ability to serve wherever you settle with new and re-roled squadrons stood up around the country. Serving as a Reservist provides you with the chance to maintain your links and connections with the RAF and the ability to increase your professional competencies while exploiting the range of Adventure Training, sport and personal development opportunities available.
An alternative income stream may provide much welcome support whilst you transition into civilian life and taking up an RAF Reservist appointment will enhance your CV, allowing you to demonstrate excellent portfolio management skills as you develop and manage two roles.
RAF Reservists are some of the most ambitious and dedicated people you'll ever meet, and being around them will undoubtedly enhance your ability to succeed in your personal and professional life. Besides, you never know when your bunkmate might happen to be the hiring manager for a Top 100 Company!
Mindful that you will be adjusting and settling into civilian life and may not be able to fully commit to the RAF Reserves initially, certain waivers (below) have been introduced for Ex-Regular personnel who join within a year from their date of discharge.
Direct transition in substantive rank (subject to available positions)
Reduced annual training requirement (just 15 days per year for the first three years)
Limited call-out liability (screened for the first 3 years)
Case Study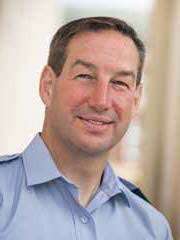 Corporal Mike Brown* Systems Analyst/Logistics Mover
"As a former Regular, I missed the RAF! I missed the exciting challenges and opportunities that are available, the friends you make and sense of worth you have serving in the RAF"
In civilian life, I'm an analyst at a national newspaper. My RAF role is as a Logistics Mover, based at RAF Brize Norton in Oxfordshire. I'm responsible for accepting, preparing and loading cargo and passengers. I travel with the aircraft to destinations all over the world, drive a multitude of specialist vehicles, operate certain aircraft systems and have gained the Civil Aviation's Dangerous Goods Operator's Certificate.
The Reserves is all about doing something different, for example; learning a new career that is directly linked to civilian roles, therefore improving your employment prospects; and the sense of achievement knowing your efforts make a difference. Since being in the Reserves I have become more proactive in my civilian role and not simply being reactive to situations, this is due to the ethos in the RAF of 'just getting the job done'.
If you enjoyed this article, it featured in the Spring edition of Envoy magazine. Sign up for your FREE subscription to the quarterly magazine.
Main image: A Merlin helicopter hovers over Royal Air Force reservists with RAF Benson's 606 (Chiltern) Reserve Squadron during an Underslung Load Course at Benson airfield on 21st March 2013. Contains public sector information licensed under the Open Government Licence v3.0.