Emotional wellbeing support for personnel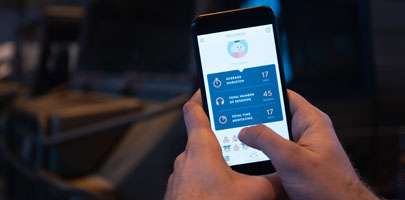 Winter can be a difficult time for many due to additional family and financial pressures around the festive period. And for those who are already struggling with their mental health, this time of year can be hugely challenging.

Our recent research, Meeting the Needs of the Serving RAF Community, found that 31% of RAF personnel cited feeling anxious or depressed as a problem they have experienced in recent years. Similarly, a quarter (25%) have experienced feelings of loneliness over the same period. Amongst partners of RAF personnel, these figures rise to 39% and 42% respectively.

To help tackle this problem, the RAF Benevolent Fund has continued to develop the emotional wellbeing services it offers. Learn more about the support that can be accessed below:

The Listening and Counselling Service provides confidential emotional support to those who may be affected by various mental wellbeing difficulties. The service allows users to access therapy sessions delivered through specialist partner organisations and is available for a range of difficulties such as anxiety, depression, bereavement, low mood, stress, low self-esteem, and loneliness and isolation.
The Relationship Support Service, delivered in partnership with Relate, aims to help RAF couples have healthy relationships and to overcome additional pressures that can come with military life. The service offers face-to-face counselling, telephone counselling and advice via web-based live chat, for individuals, couples and families. The Fund also offers an online course, Building Stronger Families, which can be accessed on our website, as well as access to subsidised mediation. 

The RAF Benevolent Fund also offers all serving personnel a free membership to the online mindfulness app Headspace. The app trains your brain to pay more attention to the present moment, enabling you to be fully present and aware in day-to-day life. Research has shown that participants begin to experience the benefits of mindfulness after using it for just 10 minutes a day for 10 days.

In September this year, the RAF Benevolent Fund started working with GamCare to raise awareness of problem gambling and to help individuals get support when they need it.. This involves providing training to RAF staff to identify problem gambling, and providing marketing and materials to help serving personnel and their loved ones to get additional help if they feel they need it.
The Fund also provides access to Welfare Breaks which give personnel and their families the chance to get away from the stresses of everyday life. These can take place at various locations around the UK, including Princess Marina House on the coast in West Sussex.

Alison Wyman, Head of Welfare Strategy and Programmes at the RAF Benevolent Fund, said:
"As the Royal Air Force's leading welfare charity, the RAF Benevolent Fund knows only too well the stresses and strains that military life can put on personnel and their partners. We have worked hard to develop a range of emotional support services, and we hope that all members of the RAF Family feel empowered to come forward and access these as and when they need to."
To find out more about these services go to rafbf.org or speak to your Chief Clerk.