Families Continuous Attitude Survey 2019 – 1 week to go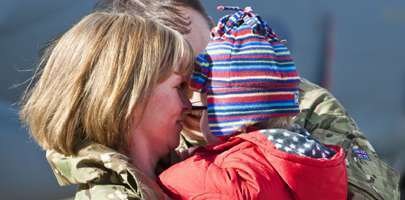 If you received an invite to take part in the 2019 Families Continuous Attitude Survey (FamCAS) your partner still has time to take part. The survey will close at midnight on 29th April for the online version but paper responses must be posted to arrive by the 26th April.
The survey can be completed online or by returning the paper survey – there is no need for your partner to complete both versions of the survey as the questions are the same.
Responses to the survey are valued by The Armed Forces Covenant Team who use them to help focus their efforts. Also:
The Secretary State for Defence announced in September 18 that a Partner Employment Scheme would be launched in 2019. Details are yet to be finalised but this will go some way to addressing concerns raised within FAMCAS.
Service personnel have aired discontentment that only married couples or those in civil partnerships can reside together in SFA.  In response to that, personnel in long term relationships can now apply to cohabit in surplus SFA.
Instructions for taking part
Online survey
The survey can be completed at the link below (the survey works best when opened in Google Chrome).
https://surveys.mod.uk/index.php/142762?lang=en
Your partner will need to enter a 'token' to access the survey. This is your (ie the recipient of the survey's) service number; and is case sensitive. If your partner is also serving, you should still forward the survey to them. They should use your service number as their token.
Paper survey
Alternatively, please pass the paper copy of the survey (sent to your work address) to your partner for them to complete.  Paper surveys should be returned using the envelope provided.
2018 Tri-service families continuous attitude survey (FAMCAS) report