Floristry course at Cosford's Community Hub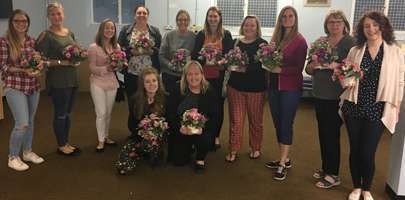 A 10 week florist course has been held at RAF Cosford's Community Hub where a plethora of floristry skills have been learnt ranging from button holes, corsage, Avant Garde and other table arrangements, the response was amazing with 20 participants signing up to learn the skill and a waiting list of others hoping the opportunity arises for another course to run.
The course has been funded by the RAF Benevolent Fund to whom we are extremely grateful to as we have been able to offer an insight into floral design where practical skills have also been developed. The funding has also helped with our strategy to combat social isolation, the participants have sincerely enjoyed the course as new friendships have been made and long lasting positive memories have been created for all.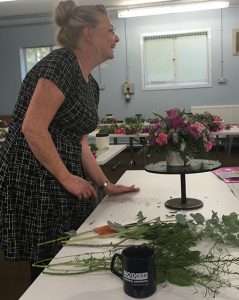 Michelle de Monye from Shelly's Florist in Ketley Telford very kindly offered her fantastic skill, knowledge and tuition over the 10 weeks which enabled the participants to create some fantastic professional wreaths and table decorations.
Sandra Kirkland one of the participants said:
"I have learned so much from the course, especially being more adventurous with colour combinations for arrangements, the tutor was amazing, I would definitely recommend the course to others."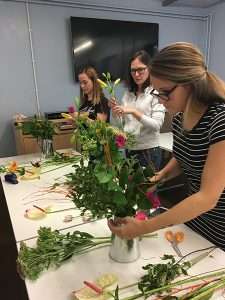 Jean Hartshorne Community Development Officer who organised the course said:
"The participants have got so much out of the course which has left them wanting more sessions on floristry and other personal development courses, the community hub where these kind of courses are run from is a really fantastic venue for the community we are lucky to have a space to offer such a wide range of courses and activities."
For information on up and coming courses organised by Community Support Contact Jean Hartshorne, Community Development Officer on 01902 377021 0r 07827 983931 or email [email protected]
Images: © Crown Copyright 2018