Latest update on the Future Accommodation Model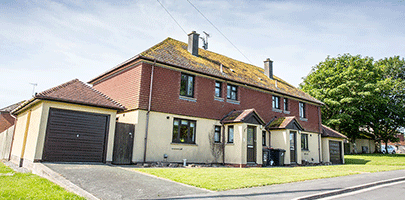 The Future Accommodation Model (FAM) pilot was due to start in December 2018 but now will take place in 2019.
This allows more time to develop the pilot and ensure it is the most effective way to test the Future Accommodation Model. It is expected to take place at a small number of military bases.
We expect ministers to confirm locations and start dates next year. In the meantime, service personnel will continue to utilise current accommodation policy.
Further information will be provided well in advance of a pilot start date.
Written Ministerial Statement by Minister for Defence People and Veterans (Mr Tobias Ellwood MP):
"It was previously announced that the Future Accommodation Model (FAM) was being developed with the intention of changing the way in which we provide accommodation to Service personnel to ensure that a career in the Armed Forces can be balanced better with family life. We are committed to making the changes necessary to enable our Armed Forces to work flexibly, reflecting the realities of modern life and to make a new accommodation offer to help more Service personnel live in private accommodation and meet their aspirations for home ownership.
"This commitment is being delivered through the FAM which aims to design and deliver a new accommodation model that improves and modernises aspects of the accommodation offer for Service personnel and better meets the enduring operational and financial needs of the Department.
"We had hoped to run a pilot towards the end of this year and remain committed to this policy principle, but the pilot scheme will now take place in 2019. This will allow the Ministry of Defence additional time to fully evaluate the scope of the pilot and better understand its impact on Service personnel, with a view to delivering the most effective model. The pilot, in 2019, will also allow us to continue to work closely with broader Departmental and cross Whitehall initiatives to support Service personnel accommodation.
"We value the input we have had from Service personnel, Front Line Commands and the Families Federations, and look forward to continuing to work with them on the implementation of FAM in the future. I will update the House in due course."
Keep informed
All updates on anything accommodation-related will be sent out via our weekly eBulletin as/when anything on FAM is shared. You can sign up online (free of charge).
There are also some FAQs on FAM which you have already put to us – please do keep sending in any questions to us and we can feed in to the FAM team.
Source: What you need to know about FAM (GOV.UK)
Contains public sector information licensed under the Open Government Licence v3.0.