Mental Health and the Armed Forces, Part Two: The Provision of Care – report published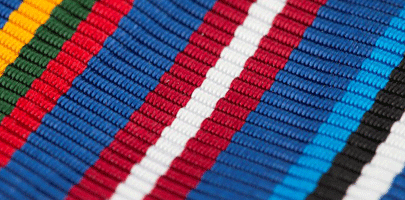 A "world-class centre for the treatment of mental injuries" suffered by Service personnel should be established in the next 12-18 months, says a new Report by the House of Commons Defence Committee, if veterans and their families are to receive the provision and support promised in the Armed Forces Covenant.
Read the Report and Overview
Source: www.parliament.uk
See also Mental health
Image: Baltic Air Policing Medal ribbon for Op AZOTIZE. The medal ribbon depicts the flags of the Baltic States. Open Government Licence v3.0.