New app launched by Veteran Owned UK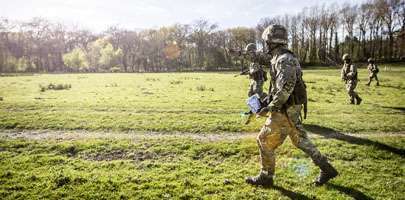 Veteran Owned UK is the UK's largest online business directory, exclusively supporting companies owned by members of the Armed Forces Community.
In addition to Veterans Owned UK online portal of over 1204 businesses, they have now launched an app, making it easier than ever to choose veteran owned businesses.
Scott Johnson, founder of Veteran Owned UK, is a former Royal Engineer and launched the website in 2017. He already knew first-hand that applying military skills and ethos to a civilian workplace was a recipe for success. After having seen a United States based website promoting veteran owned businesses, he recognised the potential for a UK site offering a similar service.
"Coming from a military background has a huge advantage. If you have served, you have had huge amounts of money spent on your development and those skills set you up very well for life after the military."

Android users can now easily download the free app from the google play store and iOS users can add the Veteran Owned UK website directly to their home screen. For more information visit the Veteran Owned UK website.
From: Reserve Forces' and Cadets' Associations
Contains public sector information licensed under the Open Government Licence v3.0.