Specialist Military Letting Agent: Off the Patch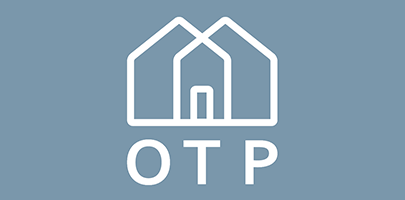 Originally featured in the Autumn issue of Envoy 2020.
OFF THE PATCH co-founders, Phoebe and Charlotte, spoke to us about how they help military landlords and tenants, contributing to the MOD's goal of improving military living arrangements.
What is OFF THE PATCH?
OFF THE PATCH (OTP) offers a unique housing service for those currently serving or affiliated with the British Armed Forces, including veterans and those working in the defence industry. Offering an alternative to military quarters and accommodation, specifically the Mess/Block and Service Family Accommodation (commonly known as the 'Married Patch'), by facilitating private rentals between Service personnel and affiliates.
In practice, OTP is a specialised military letting agent, placing Forces families in rental housing owned by other military personnel.
How is OTP working towards improving military living
arrangements?
Charlotte – "The Future Accommodation Model (FAM) Pilot has commenced at RAF Wittering. FAM will provide more choice to Service personnel regarding where and with whom they live, making use of the private rental sector, alongside existing options. Service personnel will be able to live nearer to their children's schools or partner's work or in a way that suits their circumstance. OTP matches suitable housing for the military community, by carefully considering the needs of our tenants and supporting families with the transition from Service accommodation to a private rental."
Why choose OTP as your letting agent?
Charlotte and Phoebe are both from military families, with their partners currently serving in the RAF.
Phoebe – "As members of the Armed Forces community, we understand the unique housing needs and requirements of military families both as tenants and landlords. From experience, military landlords prefer military tenants and vice versa. Both sides understand the complexity and difficulties that militaryfamilies face, leading to greater confidence."
Charlotte – "OTP takes the hassle and risk out of letting your property when you are posted awayfrom home. It will provide a substantial return whist offering tenants a place to call home, maintained to high standards, and tenancies that suit their posting. Making postings that much easier."
How has OTP helped serving families let their homes?
Phoebe – "We fully manage properties so landlords can focus on their new role confident in the knowledge that their largest investment is in safe hands. Tenants are from the military community, seeing out a posting with unrivalled job security."
Where does OTP currently have properties to rent?
Charlotte – "We currently have properties available to let in Lincolnshire for those based at RAF Waddington, RAF Coningsby, RAF Cranwell, RAF Digby and RAF Scampton as well as North Yorkshire for those posted to RAF Leeming. We have plans to expand to service other bases in the near future, so please get in touch if you are looking to rent your home in another location."
For more information visit the OFF THE PATCH website.
More information on Housing
This article was brought to you as part of Housing and Accommodation month. As well as the Housing and Accommodation section of the website, we also share a weekly roundup in our eBulletin and/ our quarterly Envoy magazine – sign up and keep yourself up to date with the latest information.