Princess Marina House statement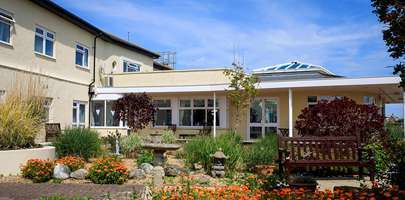 RAF Benevolent Fund Chair of Trustees, Lawrie Haynes, said:
"The Board has made the reluctant decision to permanently close Princess Marina House, the RAF Benevolent Fund's care and respite centre on the south coast and will enter into a period of consultation with affected staff. The decision has not been taken lightly and is made with great sadness as it is a unique and special place both to work and to visit. Staff wellbeing is very important to us and we will ensure they have all the support they need during what will be an unsettling time.
"Before Covid-19, our research told us the number of veterans and their partners likely to visit Princess Marina House would decline, bringing the centre's long-term viability to the board's attention, though no decisions about its future had been made. Covid-19 has sadly exacerbated this issue and we now face funding an empty building which is unable to provide the vital support that veterans need right now.
"Like so many organisations throughout the world, the Fund has found itself in an unprecedented situation because of Covid-19 which would, inevitably, fundamentally change how Princess Marina House operated. It has been closed since March 2020 and it is unlikely we would have been able to welcome back our guests, who primarily fall into the vulnerable category, before mid-2021 and if we had, their experience would have been vastly different due to the measures we would have needed to put in place for their own safety. Indeed, many of our guests in higher risk groups may not have felt comfortable returning to Princess Marina House at all in the near future, despite the safety measures in place.
"Now our focus must be on doing the best we can for the RAF veterans and their partners who use this much-loved facility. To that end, we will be exploring alternative support options for veterans in the Sussex area. As a responsible organisation, we have a duty to our beneficiaries and supporters to spend their donations effectively and look for ways to make the biggest impact on the welfare of our beneficiaries with those funds now when there is a need. "We have not made this decision lightly and we are well aware of the impact the closure could have on our staff and of course our regular guests. We are contacting all guests directly to inform them of our decision and to ensure they are aware of the other support and welfare services we provide, such as Check and Chat calls, Telephone Friendship Groups and National Wellbeing Breaks (Covid-19 restrictions allowing)."