RAF Families Survey 2019 – Still Open! 4 Weeks to go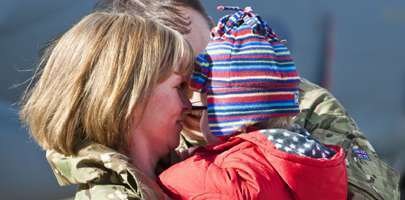 If you received an invite to take part in the 2019 Families Continuous Attitude Survey (FamCAS) please pass on the survey to your partner (civilian or serving).
The survey will close on 26th April for the paper copy any 29th April for the online version, so there is still plenty of time to take part. There is no need for your partner to complete both versions of the survey as the questions are the same.
Instructions for taking part
Online survey
Or you can find the survey by googling MOD Lime Surveys and it should be listed as RAF Families Survey 2019 and the access token requested is the serving person's service number.
You partner will need to enter a 'token' to access the survey.  This is your (ie the recipient of the survey's) service number; and is case sensitive. 
If your partner is also serving, you should still forward the survey to them. They should use your service number as their token.
Responses are completely anonymous and are not linked to your service number in any way – this is simply a security precaution and prevents unintended persons accessing the survey.
Paper survey
Alternatively, please pass the paper copy of the survey (sent to your work address) to your partner for them to complete. Paper surveys should be returned using the envelope provided before 26th April 2019.
For more information please contact the HQ Air Occupational Psychology Team at: Air-COSPers-Pol Psych Grp Mbox (MULTIUSER)