Reserves Survey – 1 week to go – Closes 18th March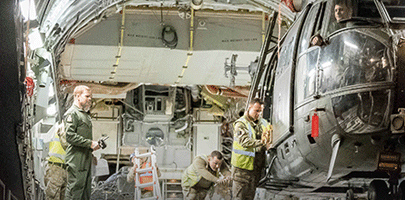 If you are an RAF Reservist, you still have 1 week to tell Senior Leaders your views on life in the RAF Reserve. The RAF Reserves Continuous Attitude Survey (ResCAS) will close at midnight on 18 March.
To take part please copy and paste the link below into Google Chrome.
https://surveys.mod.uk/index.php/663967?lang=en
Access is via service number as a token.
Frequently Asked Questions
What is ResCAS?
The Reserves Continuous Attitude Survey (ResCAS) is an annual survey which gives RAF Reservists the opportunity to let the Air Force Board Executive Committee (AFBEx) know what life is like in the RAF Reserve.  
Why should I complete it?
ResCAS allows you to speak directly to Senior Leaders and tell them what you like and/or dislike about the RAF Reserve.  This important source of feedback is used by AMP&C, our People Champion, to ensure that your requirements are being met.  Last year only 44% of Reservists told us their views but the more responses we receive the more convincing the evidence will be to drive through the changes you want to see.  Therefore, if you are a Reservist please take a few moments to tell us your views.  If you are not a Reservist but have Reservists in your team, please pass this information on to them.
Who can take part? 
The Survey is open to Regular Reserves or Volunteers.  This includes RAuxAF, ADC, FTRS, VERR, HRR and SR.  The survey is not aimed at ATC, AEF, CCF, VGS or UAS personnel.
Who can I contact for more information?  If you'd like further information please contact the HQ Air Occupational Psychology Team at: Air-COSPers-Pol Psych Grp Mbox (MULTIUSER)
Some examples of what has been done with information gathered from the survey:
"You said access to IT was poor (and an area for development) – so we funded access to Defence Connect (for RAuxAF Sqns) and established Digital Champions on every Sqn. 
You said that Infra (Trg) was an area of improvement, so we directed funding towards selected infra projects, including a new build for 501 Sqn at BZN and we are proposing to establish future funding provision for sustain projects at RAuxAF Sqns.
You said that integration with regulars was an area for improvement, so we offered increased opportunities for reserves to support the Whole Force both in the UK and overseas, whilst mobilised on operations or delivering output on Reserve Service Days."