There are other options than going to university
If university isn't for you this year, you might like to consider taking the route of an apprenticeship with the RAF. You'll get a professional qualification recognised in the civilian world and a guaranteed job at the end of it. It doesn't have to be all metal and technology either – the RAF needs office administration, HR, catering, air cabin crews as well as policemen/women and firefighters.
Just some of the 23 roles that are currently available:
Personnel Support (HR)
Air and Ground Stewards (air cabin crew, waiters and waitresses in the Messes)
Cyberspace Communication Specialist
Chef
Driver
RAF Police
Firefighter
Photographer
RAF Medic
as well as:
Electrician
General Technicians
Survival Equipment Specialist
Communications Infrastructure Technician
Vehicle and Mechanical Equipment Technician
Aircraft Technician (mechanical and also avionics roles)
Air & Space Operations Specialist (flight operatios)
Mover
Supply, Storage and Distribution Specialist
Weapon Technician
RAF Regiment Gunner
Intelligence Analyst
Cyberspace Communication Specialist
Not only will you gain a professional qualification that's recognised in the civilian world, you'll also have a guaranteed job in your chosen field once you've completed it.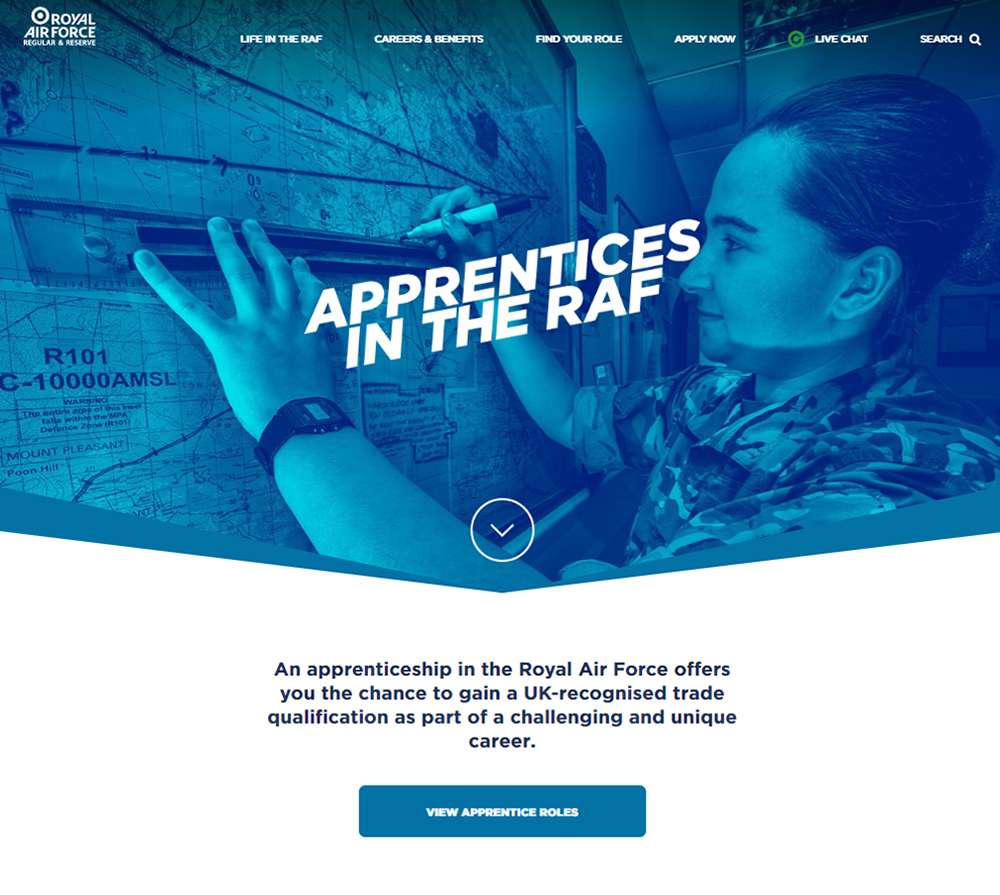 You'll receive the very best training and as well as getting paid to learn, you'll get the chance to travel the world, play sport and perform an important role in the RAF as well as dedicated on base medical and dental care. It's no ordinary organisation with many career benefits.
Find out more
Explore the RAF website on apprenticeships and find out what you need to do and how to take your next steps to a future in the RAF or contact the RAF online in the first instance or go online to the RAF website and activate the Live Chat facility.