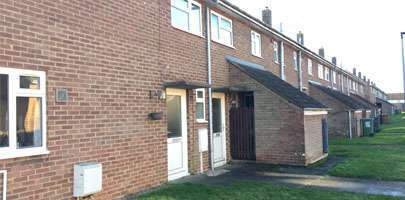 The new Future Defence Infrastructure Services (FDIS) Accommodation contracts that replace the National Housing Prime (NHP) contract will come into service 1 week from today, on 1 April 2022. Please continue to check the SFA Gov.UK website, Pinnacle website and Families Federations and HIVE social media and web pages for information about the new contracts, including the changes families can expect to experience. Comprehensive guides are also available for families on the Pinnacle website – however, it is important to note that until 1 April 2022 families must still visit the Amey Defence Services website and continue to use these services to log any repairs and requests and to access information regarding their homes.
Under FDIS there will be five new contracts:
A single national accommodation management services (NAMS) contract, managed by Pinnacle, will provide a National Service Centre that families will use to access all housing related services. NAMS will also provide local Housing Officers, who will supervise move-ins and move-outs and the management of local patches.
Four regional accommodation maintenance services (RAMS) contracts will maintain homes and community spaces. VIVO will cover the South East and South West of England and Amey will cover the North and Central Regions of the UK.
As we approach 1 April 2022, and in the first week after it, some housing services will be temporarily affected as the new systems are embedded. We would like to reassure families that all emergency and urgent enquiries will continue to be responded to as normal and within the timeframes during this cutover period. For more information about this transition period please go to: The new accommodation contracts – what to expect during the transition.
The new contracts will be very different from the current one. They have been designed with Service families firmly in mind and DIO collaborated closely with the Housing Colonels from all three Services and the Service Families Federations to ensure that families' needs are fully considered. They offer the opportunity to break decisively from the past and to build on the commitments made by all suppliers to innovate and deliver more responsive and flexible services to Service families.
Some of the key changes are:
Greater flexibility with how families can contact the National Service Centre. A few weeks after the new contract starts a new Home Hub will be introduced to complement existing phone and online means of contacting the Centre. This will allow families to raise service requests from their smart phone, tablet or personal computer. We will alert families when Home Hub goes live through social media channels and please do keep checking the Pinnacle website.
Shorter appointment windows, plus evening and weekend appointments. For all appointments made from Day One onwards, appointments will initially cover a four-hour window but on the day before the appointment this will be narrowed down to one hour. On the day of the appointment families will be given the engineer's contact number by text.
A new target will be introduced to fix at least 85% of repairs on the first visit. This encourages suppliers to improve fault diagnosis, keep more spares in their vehicles and ensure the right engineer is allocated to complete the repair.
More robust targets and incentives. These will include specific targets for both delivery performance and – for the first time – customer satisfaction, which will drive the payments the suppliers receive. If the suppliers fall below minimum standards there will be financial consequences, but there will also be financial incentives for them to exceed the minimum contracted standard.
There has been excellent collaboration between DIO, Pinnacle, Amey and VIVO during the transition phase – supported by the Families Federations – to ensure the new contracts are successfully delivered and we very much forward to the new contracts going live next week.