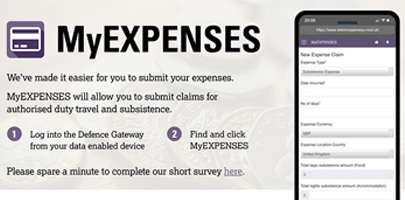 Monday 10th August 2020
The Defence Gateway now allows personnel the ability to submit expense applications from personal internet-enabled devices. Simply log in and look for the My Expenses logo.
This follows the release of booking annual leave through the Defence Gateway which has been used thousands of time, giving personnel much more flexibility when requesting leave.