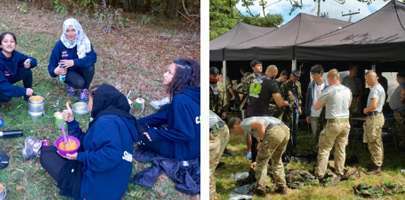 Friday 22nd March 2019
The Armed Forces Covenant Local Grants Programme is open now for local project funding applications of up to £20,000.
There is also a great section all around Programme Guidance providing a checklist of information, all accessible to enable you to apply for a grant online.
Delivery of Local Services projects should be local projects which offer financial advice, housing, mental and physical health, employability or social support for serving armed forces personnel, veterans, and their families. Projects must be well connected, both to their beneficiaries and to other relevant organisations, and be able to demonstrate how the services they provide will be well-publicised, accessible and joined up.
Additional information on the Armed Forces Covenant is available on this website.