Royal Air Force Benevolent Fund: Supporting serving and former members of the RAF and their families. To link in with the Month of the Military Child, we thought it would be helpful to highlight some of the support the RAF Benevolent Fund offers to children and young people. 
Founded in 1919, the RAF Benevolent Fund has been supporting the RAF community for over 100 years. The Royal Air Force Benevolent Fund supports current and former members of the RAF, as well as their partners and families, providing practical, emotional and financial support, whenever it is needed. The Fund is committed to getting the RAF Family through the toughest times, whatever life may send their way. From the youngest child to the oldest veteran, the RAF Benevolent Fund will consider any request for assistance, however big or small, providing a tailor-made approach to each individual situation.  
The RAF Benevolent Fund website highlights the support available to the RAF community, how to get help, ways to get involved and how to stay connected with the work they do. 
Airplay
Airplay is a multi-million-pound service providing youth work programmes and activities on RAF stations for children and teenagers. There are five main pillars of support, including: 
Airplay Youth Support – safe, supervised activities for children and young people aged five to 18 through a network of trained youth workers, provided by children's charity Action for Children. This includes the Fund's

Ben Clubs

which are aimed at children aged five to seven. 

 

Airplay Connect

– a safe and secure digital resource for all RAF children and young people to access and enjoy. Airplay Connect allows Station Youth workers to reach children who might live away from RAF stations or even overseas and engage them in activities. It also enables them to be there for children who are facing the challenges of being part of a military family, such as deployed parents or having to move schools. 

 
Ben Play and Ben Parenting – the Fund provides funding to help stations and units run classes and events to enhance parenting skills and build knowledge of children's developmental needs. 

 

Airplay Play Parks – the RAF Benevolent Fund has built multi-use games areas and play parks on RAF stations all across the country. 

 
Airplay Childcare Centres: The Fund has made childcare more accessible and affordable by building and refurbishing childcare centres on or near RAF stations.

 
Youth Counselling Service launched for RAF youngsters
The RAF Benevolent Fund has launched a new specialist counselling service to offer additional emotional support to young people within the RAF Family. Previously the Fund's Listening and Counselling Service was only available to adults aged 18+, but the new Youth Counselling Service will be available to children and teens aged 11 to 18. The service offers support on a range of wellbeing and mental health issues such as anxiety and depression, and other concerns like family change, bullying, sexuality, and academic pressure. 
Caroline Fielding, Wellbeing Services Executive at the RAF Benevolent Fund, said: "The last two years have been tough for many of us, including children and young people. Our welfare provision is led by research to meet the needs of the RAF Family so I'm delighted we have been able to expand our service to include these young people." Visit Youth counselling service | RAF Benevolent Fund (rafbf.org) for further information. 
The launch of the Youth Counselling Service follows a number other initiatives that the Fund has launched or grown to help support members of the RAF Family. Partners and spouses of RAF personnel can now get memberships for online mindfulness platform Headspace free of charge. Previously this service was available to serving personnel only. The Fund has also introduced a 24-hour helpline for veterans and serving personnel, as well as their partners, who may be in need of emotional support.   
For more information on the RAF Benevolent Fund, visit RAF Benevolent Fund
Access our 'Guide to Our Services' booklet below to find out more information: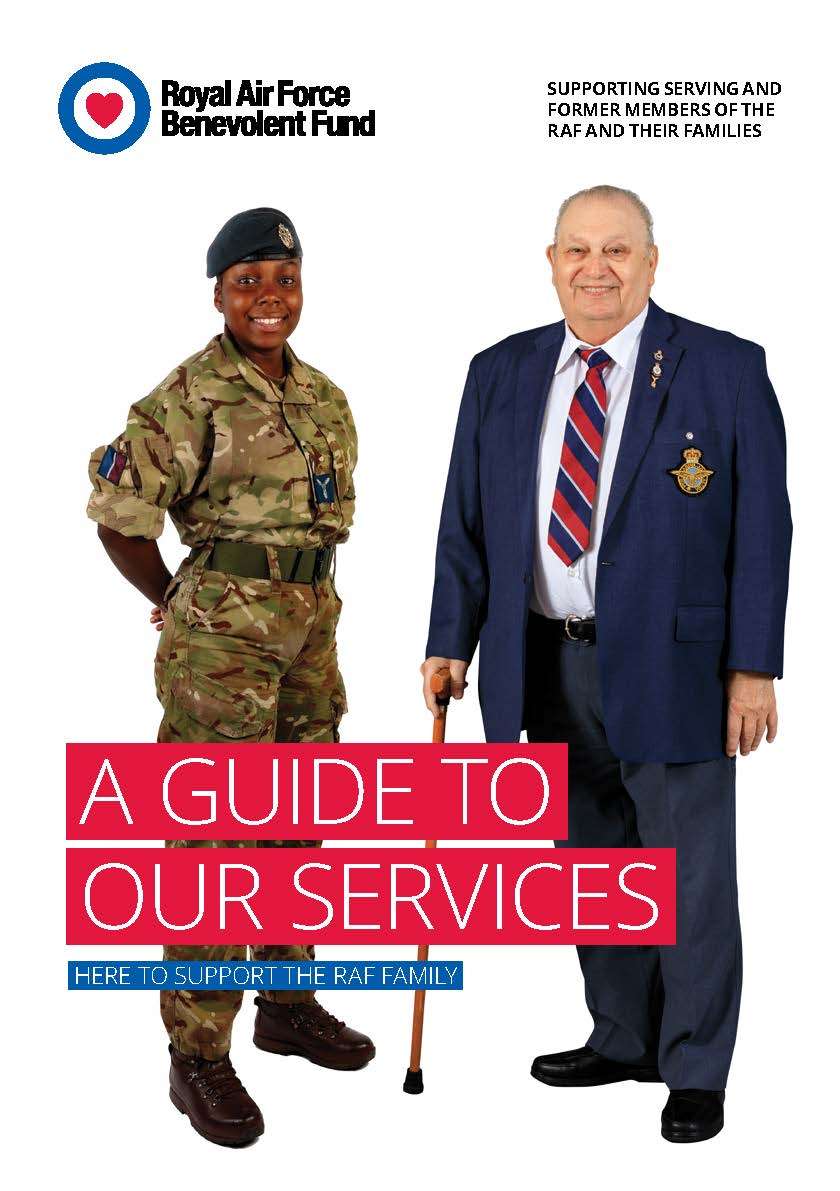 You can also download the guide here, Guide to our services
If you know someone who is in need of support or to request help for yourself call the RAF Benevolent Fund on 0300 102 1919 or email them at: info@rafbf.org.uk
See also: RAF Benevolent Fund offers grants to cover home fuel costs