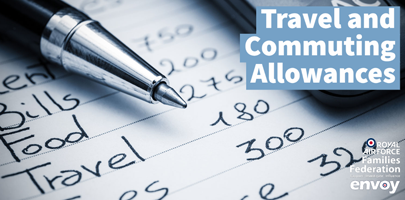 A 7% uplift will be added to Get You Home (Travel) (GYH(T)) and Home to Duty Travel (HDT) rates effective from 1 August 2022*.
This uplift and changes to the GYH(O) MOD Flight Allowance acknowledge the inflationary cost pressure which has led to an increase in cost-of-living expenses, particularly on fuel, and the fluctuations in the cost of air fares caused by the COVID-19 Pandemic travel restrictions. Service Personnel receive a range of allowances which contribute towards the travel and commuting costs incurred whilst carrying out their duties.
Key points to note
Get You Home (Travel): The maximum GYH(T) claim remains capped at the 530-mile journey distance regardless of any greater distance actually travelled.
Home to Duty (HDT). HDT is not intended to fully reimburse SP but the increase in contribution will further support eligible SP by offsetting the rising cost of fuel. The following rules remain extant:

The self-funded Personal Contribution continues to apply but has not been increased
Service personnel must continue to travel by the most cost effective and practical route
Prior allowances
HDT (Pedal Cycle) – allowances reviewed and effective from 25 April 2022
Get You Home (Overseas) (GYH(O)) and Concessionary Travel for Families (CTF) – allowances reviewed and effective from 8 July 2022
Validity
These rates will remain valid until rescinded or replaced by AF REM Allowances (except for Pedal Cycle HDT). Changes will be incorporated into version 52 of JSP752 in October 2022.
Further questions
RAF personnel can direct any questions, or obtain access to the 'Direct Letter' by approaching their allocated HR Team who, if necessary should seek further guidance from the Joint Personnel Administration Centre (JPAC) Enquiry Centre or your RAF Allowance Policy staff.
The RAFFF is here to represent you and your families – if issues with allowances are impacting on your quality of life you can let us know via our online 'Report an Issue' form.
*The amended rates replace the current rates in JSP 752, Chapter 3.