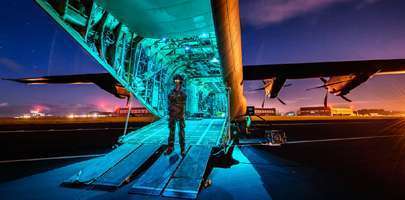 Friday 13th July 2018
The RAF is engaged today in 14 missions on 4 continents and in 22 countries. Find out what the RAF does specifically around responding to threats, delivering aid and watching the skies.
Air power is constantly in high operational demand, with a highly talented, trained and motivated workforce, a strong reputation for excellence and safety exists. This year also brings opportunity to celebrate the major milestone in RAF history with the Centenary celebrations and particularly so during this last week in July. On top of this, the Strategic Defence and Security Review (2015) has given the RAF the opportunity to grow the Royal Air Force for the first time in generations.
Inspired to join the RAF?
A career in the Royal Air Force is like no other. From the speedy role progression to the unrivalled skills and training you will receive; all whilst travelling around the world and making friends for life, it really is No Ordinary Job. Simply go online and use the interactive 'Find your Role' facility either as a Regular or Reservist; full time or part time. There are so many opportunities.
Further information:
https://www.raf-ff.org.uk/joining-the-raf/
Imagery: Crown Copyright 2018