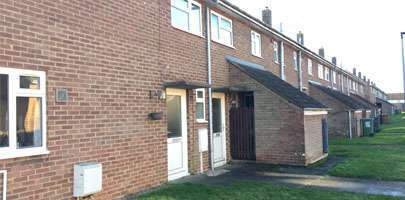 Friday 27th March 2020
Some concerns have been raised directly to Amey personnel, the Families Federations and more widely, about Amey and other industry partner operatives continuing to carry out work on SFA during this period of national crisis when recent Government measures require people to stay at home, except for limited activity.
For the purposes of supporting Service families via the National Housing Prime (NHP) Contract, Amey and its supply chain partner operatives are classed as key workers who are required to report for duty at MOD Estates to deliver critical services in support of National Security, Defence operations (including the COVID-19 Support Force), and the broader Defence enterprise.
NHP operatives will therefore be seen frequently on SFA estates, including visiting properties to undertake required works. The services Amey is continuing to provide are important for Service families to ensure that homes remain safe, compliant and well maintained; these services are included within the UK Government guidance on Going to Work.

We fully understand the concerns of Service families at this difficult time and the steps set out below are aimed at protecting the health and safety of Service families, Amey and supply chain personnel. All NHP works will be undertaken in accordance with Government guidelines; these include:
• Confirming in advance whether anyone in the property is self-isolating or social distancing.
• Wearing an Amey ID card in a visible position.
• Remaining more than 2m from other people.
• Requesting occupants move to another room/area while the work is carried out.
• Cleaning tools and equipment afterwards using sanitisation spray or wipes.
• Washing hands for 20+ seconds using soap & warm water at the nearest available hand wash basin on arrival and before departure.
• Using anti-bacterial hand gel where there are no washing facilities.
As the virus begins to impact further on Amey and its supply chain, we will need to take steps to prioritise activities in support of Service families. We will carry works out in the following order of priority, with activities reducing as resources are reduced:

• Emergency response maintenance.
• Planned statutory inspections such as gas and electrical inspections.
• Planned mandatory inspections such as radon, unvented cylinders etc.
• Response maintenance – critical, urgent and routine.
• Void preparations in anticipation of future unit moves, acknowledging all but essential moves have ceased until further notice.
• Grounds maintenance work including grass cutting, weed spraying and litter picking.

Whilst these activities may not seem 'essential', they are necessary to continue to provide a safe home and environment for Service families to live in, and to avoid the degradation of the estate.
For additional works such as improvements to SFA, the intention is to continue delivering those works in line with Government advice. However, it is recognised that the availability of staff and/or materials may become more constrained over time and sites may need to be closed and left in a safe condition for a period of time until these issues can be resolved.
Please be assured that DIO, Amey and our supply chain are committed to ensuring the safety of Service families and staff. I welcome your continued support during this difficult time.