Monday 1st August 2022
If you are parent or carer to children and young people aged between 11-19 years of age within the Serving community, tell them about Kooth! It's a brand new online mental wellbeing platform and launched today (1 Aug 2022).
The free, safe and anonymous mental wellbeing platform allows children and young people to chat with a friendly mental health practitioner, find support from a helpful community or use a range of self-help tools.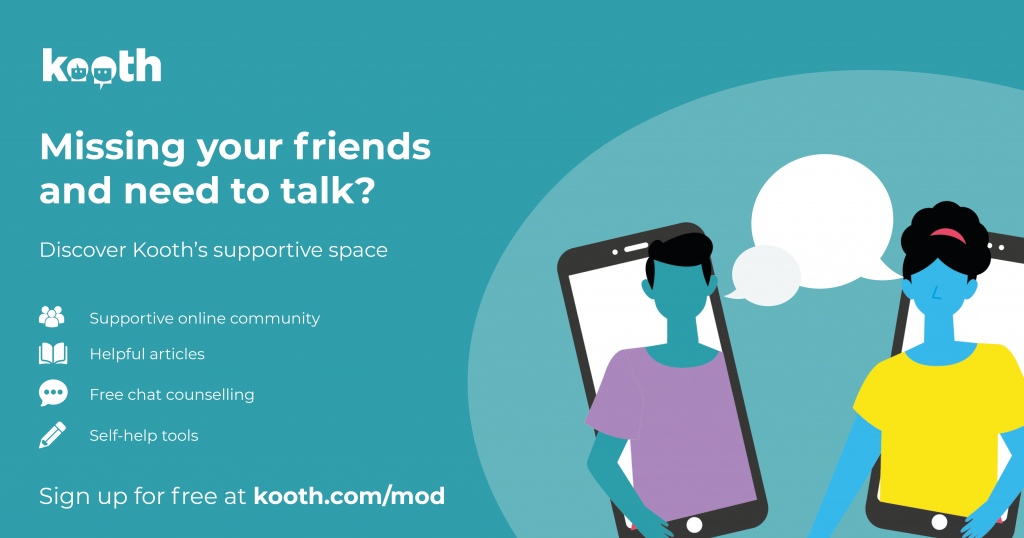 Eligibility for Kooth
Online mental health and wellbeing support is now available for children with a parent serving in the British Armed Forces or working for the MOD or the British Government in the UK or overseas, aged 11 until their 19th birthday.
It's also worth noting that:
No GP referral is required to join Kooth – your child can self refer at anytime
Your child will be anonymous
Kooth is free and there are no hidden costs
Kooth is safely moderated to ensure no bullying takes place
Kooth is a BACP accredited service (British Association for Counselling and Psychotherapy) and is a trusted support provider of the NHS.